What can corbels be used for? Nine tips to add character to your interiors
If you're looking to add some distinctive details to your home decor, with a touch of English country home charm, you might have thought about using corbels. With many decorative uses, as well as being a source of proper support, there are many ways you can incorporate corbels into your period home.
In fact, if you've been wondering what are corbels used for, we've put this list together to help you get the creative juices flowing and inspire you to choose corbels for your interior decorating project.
So how can you use corbels in your project?
1. Embrace cosy English country home style
Create cosy, welcoming, English country home decor and style by adding corbels to your fireplace mantels. Use them for bookshelves and storage shelves. Special features like a reading pew or architectural overhang are improved with wood corbels. Remember not to make everything too perfect. English homes are often pieced together with mismatched, quirky items, inherited or found, which are all part of the rustic charm.
Boudoirs and Bedrooms
Create a bedroom decor that invites you in to curl up with a book or drift off in relaxed comfort. Add applique corbels to dressers, fireplace mantels, cabinets and shelving. Try this elegant pair of scrolled corbels with a fan at their base.
Modern Farmhouse Kitchen and Dining Room
For cosy, inviting kitchen spaces, think about using corbel styles to compliment mismatched vintage furniture. Support deep Belfast sinks or hanging pots and pans. This feature Provencal corbel is part of a range of smaller Provencal corbel brackets. These are all suitable for under a kitchen island worktop or breakfast bar.
2. Make an eco friendly statement with upcycling projects

Many people are already doing their bit for the planet. Use materials which have been preloved and upcycled. Take a conscious decision to select materials that do little or no harm to the natural world. Personal DIY projects are a good way to save money. Design a piece of furniture or eye-catching feature for your dining room with little or no environmental impact.
Breathing new life into second hand or tired is one of life's great pleasures. Renovate old furniture and reclaim good materials which have been discarded  Think rescued coffee tables, sustainable media shelving or planet friendly fire surrounds. Scan your local flea market for old salvaged corbels to support fireplace mantels.
Plant Pots and Vases
If you're a plant lover, use decorative wooden corbels as sconces for displaying plants on your walls. Save floor space and create multi-level living decorations for an ultimate eco statement.
3. Foster romance in your vintage interiors

Medium Provencal Fireplace Corbel, PN762
Connect your inner romantic to your outer living space and create a classic French, country home style. Pair our vintage style corbels with an ornate chandelier, antique chair or rustic wooden bench. Add delightful details to bedrooms, kitchens, living and dining rooms.
4. Consider eye catching wall shelves
For bright and breezy open space, a show-stopping focal point will really get heads turning. Stylish storage is always a sure fire winner.
Bring the Spirit of Zen into Your Living Area
Select corbels with simple lines and use pastel coloured paint to take storage to a new level.

Plain Zen Cutshape Corbel, PN382
Go Vintage
For more vintage and classical home decors, draw attention to your library or music collection by adding ornate touches. Use decorative corbels, such as this Small Pierced Bracket, PN592.

5. Create the wow factor with unforgettable ceiling features
If you are lucky enough to have original architectural ceiling features they really create a sense of splendour and elegance. They draw the eyes upwards, in delight, as you enter your home.
Soffit Ceiling Corbel or Bookend Corbel, item PN 653
Architectural Features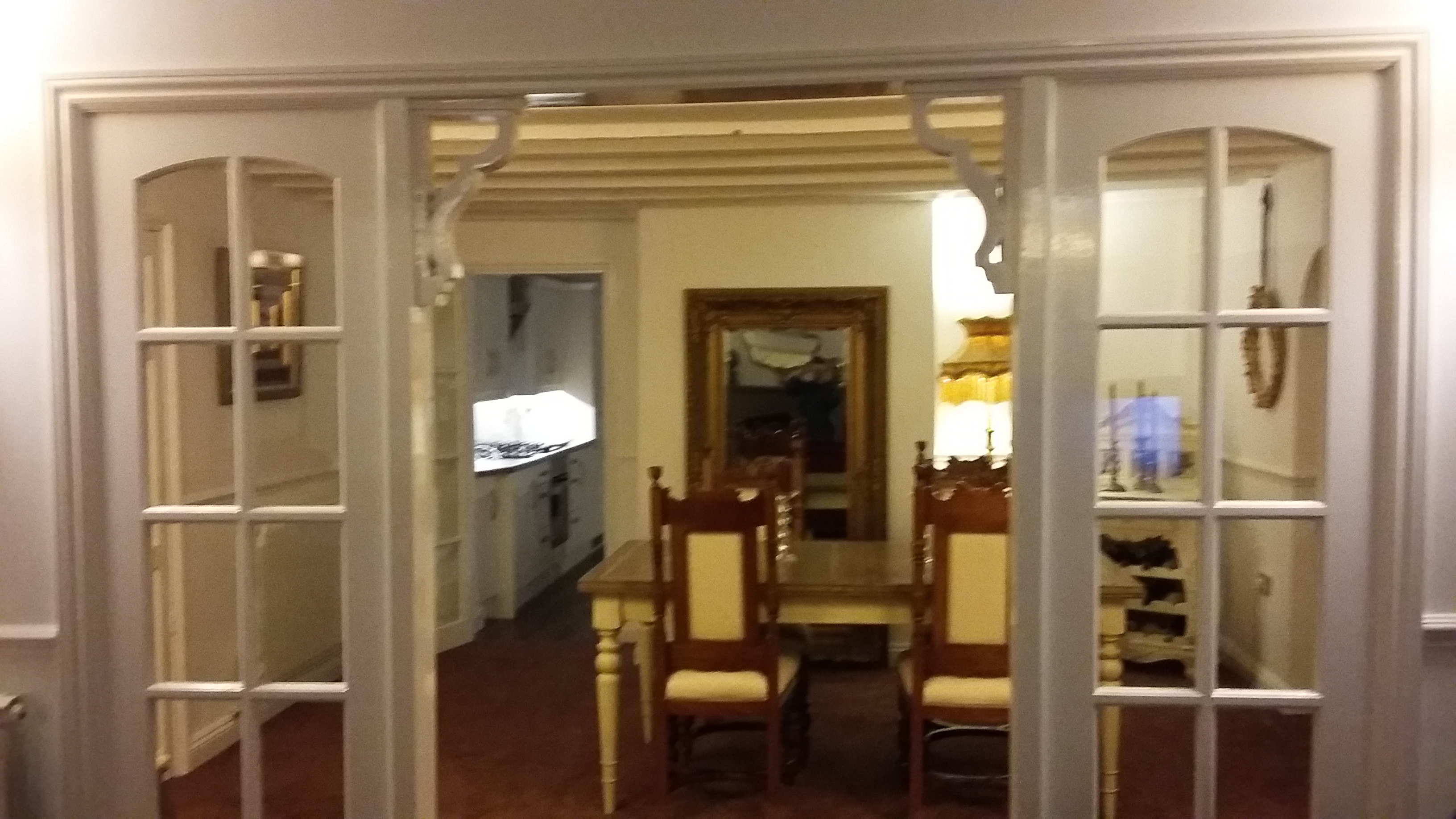 Large Pierced Carved Arch Bracket, item PN595
Architectural characteristics can be lost over time. Perhaps you're fitting out something new or have a remodelling project. Maybe your space is modern and unadorned. In which case why not create your own elegant ceiling features? Install corbels to the ceiling in a corridor or use with a room divider, entrance hall or grand stairway.
Ceilings and Corridors
With high ceilings and big spaces, choose larger architectural corbels. Or select many smaller corbels, in repeating patterns, to create splendid effects. In a narrow corridor you might choose a high corbel with a shallow depth to help your design flow.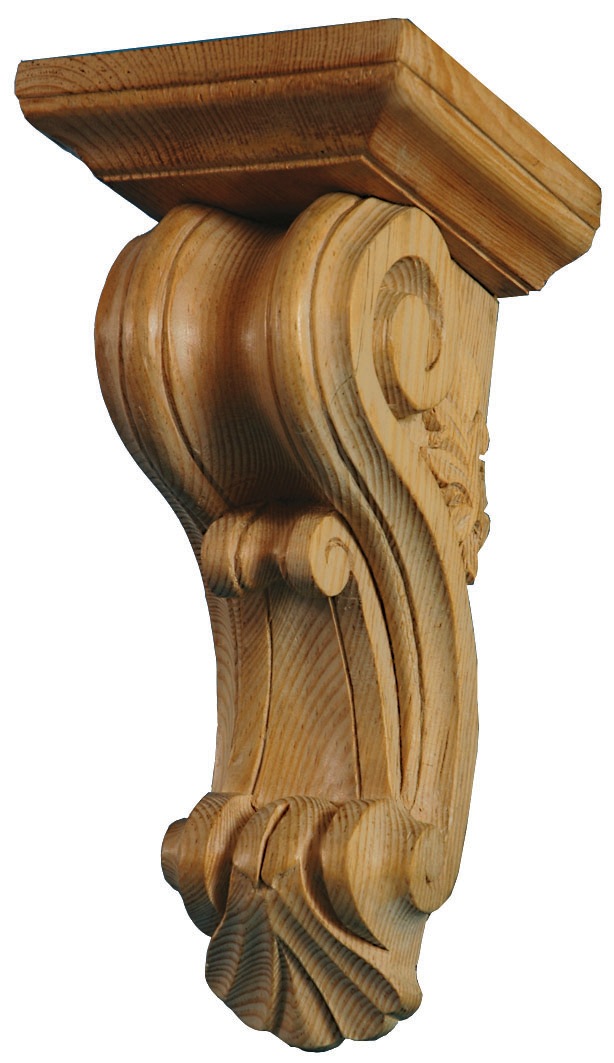 Large, Deep, Jubilee Corbel, item PN337
6. Make it fun with quirky interior design projects
Fashions change in a heartbeat.  Why not add a personal touch with a playful design project? Show off your own unique style. Pair old, reclaimed doors, chests, clocks, mirrors and antiques, with decorative and functional corbels. Up-style them in vintage and modern settings to make intriguing and whimsical design features. Great for seating, bed headboards, utensil holders, storage chests and display cabinets.
Bring Out the Family Heirlooms and Old Pictures
Check your attic or deep storage for any items you've been holding onto. Transform them for a new lease of life. Take a trip to your local charity shop, flea market or antiques shop for inspiration.
7. Warm it up with intriguing fireplace features
Who doesn't love to relax by a fireplace in winter and curl up with a good book or simply gaze peacefully at the warming glow of glimmering embers?
Heritage or Post Modern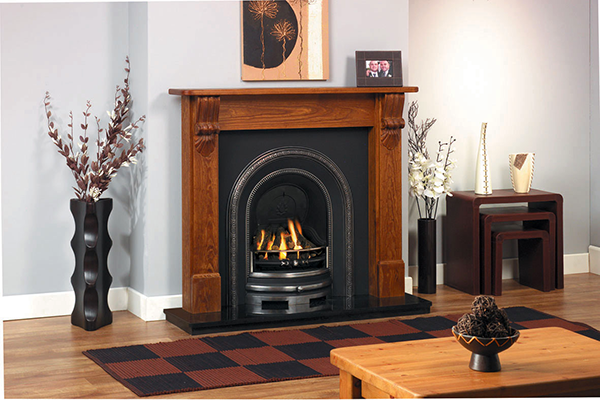 Invite the fire gazer's eye to linger around your fireplace mantel with intricately carved wood decorative supports. Choose a pair of Classical Wooden Corbels with Capping, PN719.  Or try more simple-lined, structural supports such found in our range of Plain Wooden Corbels. Add textures to the space and pair with natural fabrics, wicker baskets, woven rattan lampshades and slouchy comfortable seating.
8. Curate an artistic focal point or a prestige feature
Do you love getting creative or have your own portfolio of artwork to display? Creative works of self expression, framed or unframed, sculptures and idiosyncratic found objects are a great way to personalise a space. Create a high impact or talking point which will impress.
Read the Room
Look at your space and pick out an interesting feature. A focal point can be anything large or visually interesting in a room which naturally draws your eyes and conjures a sense of awe, calmness or pleasure. Note and make the most of any existing architectural features. A collection of pictures, a fireplace surround, a piece of furniture, or a great view through a beautiful window.
Whatever your pleasure, think outside the box with how you bring together your points of interest. Get creative with spot lighting, colourful paints, decorative elements such as corbels. Arrange plants and furniture within the space.
Avoid oversized or undersized focal features as these can make a space feel strange. Try to only have one focal point per room and keep the space around it clear, clean and uncluttered to maintain the magic.
9. Use patterns and colours to refresh tired looking spaces
The most significant need to know, in general, when layering patterns, is to combine different styles and scales. The latter is super-important.
The most prominent pattern in the room sets the tone for the remaining space. Bear that in mind where you have a fixed architectural feature which cannot be changed. Boost visual interest with additional layers of complementary or contrasting patterns in smaller sizes. Those items often include rugs, accent pillows, throws, furniture and curtains.
Make the most of what you've got. Blend the overall picture with tonal variations of colour to create highlight and shadow.